Compassionate Care Veterinary Hospital is aware of the vast amount of information available on the Internet. Our team has taken the time and evaluated the following sites. We trust the information the listed websites provide to you, our client, and member of our family.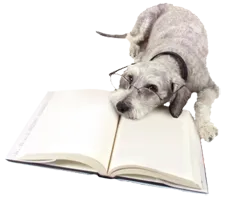 Animal Poison Control
A resource for any animal poison-related emergency, 24 hours a day, 365 days a year. If you think that your pet may have ingested a potentially poisonous substance, call (888) 426-4435.

A $75 consultation fee may be applied to your credit card.

Pet Poison Hotline
Pet Poison Helpline is a 24-hour animal poison control service available throughout the U.S., Canada, and the Caribbean for pet owners and veterinary professionals who require assistance with treating a potentially poisoned pet. They have the ability to help every poisoned pet, with all types of poisonings, 24 hours a day.
In order to provide this critical service, please be advised that there is a $59 per incident fee, payable by credit card. This fee covers the initial consultation as well as all follow-up calls associated with the management of the case.
Home Again
Any pet can get lost. Help yours come home. Over 2 million micro-chipped pets have returned home with the HomeAgain recovery service.
1-888-466-3242
Adoptable Pets
Petfinder is an online, searchable database of animals who need homes. It is also a directory of more than 13,000 animal shelters and adoption organizations across the U.S., Canada and Mexico. Organizations maintain their own home pages and available-pet databases.
American Animal Hospital Association
www.aaha.org

American Board of Veterinary Practitioners
www.abvp.com

American College of Veterinary Internal Medicine
www.acvim.org

American Kennel Club
www.akc.org

American Veterinary Medical Association
www.avma.org

Association of American Veterinary Medical Colleges
www.aavmc.org
Agility Information
www.cleanrun.com

Center for Veterinary Medicine- U.S. Food and Drug Administration
www.fda.gov/AboutFDA